Roll over images to zoom in
Description

Ingredients

Instructions

FAQ
Description
BUDESONIDE COMPOUNDED CAPSULES ARE SPECIALLY MADE TO PROVIDE
Treatment of inflammatory intestinal diseases in small animals
Precise Dose Made Just For Your Pet's Needs
No Additives – Just the Medication and a Plant-Based Filler
Hypoallergenic Formulation
Small Capsule Size Easy to Swallow for Cats and Small Animals
Budesonide Compounded Capsules is an ExpressVet exclusive glucocorticoid used for the treatment of inflammatory intestinal diseases in small animals.
Purchasing affordable pet medications online has never been easier! ExpressVet offers the largest selection of pet medications on planet earth. If you can't find it here, let us know and we'll get it for you! Transform your pet's life with the best pet medications available on the market today.
When it comes to something as important as your pets, you want the best medication possible without breaking the bank. When you buy ExpressVet's compounded medications, you get better value and happy pets!
Uses
Budesonide Compounded Capsules when given orally is typically used to treat inflammatory intestinal diseases, like chronic inflammatory enteropathies (or inflammatory bowel disease). As always, it is best to consult your veterinarian for proper diagnosis and uses.
Adverse Effects
Budesonide has been shown to cause HPA axis suppression in dogs when using the commercial formulation as well as compounded budesonide powder. Some studies have suggested that budesonide tends to cause less severe adverse effects as compared to prednisone, but findings have not been statistically significant. Budesonide is locally active in the FI tract, and as such, local adverse effects in the GI tract need to be considered.
Drug & Food Interactions
Aspirin: may cause increased risk of GI ulceration Non-Steroidal Anti-Inflammatory Drugs (NSAIDs): may cause increased risk of GI ulceration Oral Antacids: It is best to separate budesonide from oral antacids by at least 2 hours due to pH dependency of the dissolution of the drug. Azole antifungals (fluconazole, itraconazole, ketoconazole): concomitant use can increase the budesonide absorption and distribution through an hepatic enzyme inhibition.
Budesonide is contraindicated in patients that are hypersensitive to it. Due to potential systemic corticosteroid effects, it should be used with caution in patients where glucocorticoid therapy is problematic. Reduced dosages may be required in those patients with impaired hepatic function. As always, please consult your veterinarian with any questions or concerns regarding any precautions, contraindications, or side effects.
Active Ingredients
Budesonide
Instructions
Give prescribed capsules and dosage with food daily unless recommended otherwise by your veterinarian
Do not crush capsules or allow animals to chew them. Do not open capsules unless your veterinarian has instructed you to do so. Do not stop giving this medication without guidance and supervision from your veterinarian, as this medication may have withdrawal effects when stopped suddenly. If you notice a loss of appetite, low energy levels, any blood in the stool, please contact your veterinarian immediately.
Storage Instructions
Store at temperatures from 68° - 77°F.
FAQ
What is compounding?
Compounding is a method of preparing individualized prescription medications by licensed pharmacists. Compounding allows the practitioner, the pharmacist, and the pet owner to collaborate to create custom dosages, flavors, and dosage forms for pets to easily, safely, and effectively take their medication. Often pet owners struggle to give oral tablets which is why ExpressVet offers compounded oral liquids, transdermal gels, capsules, and treats to make taking care of your pet easy.
How do I order a compounded prescription medication for my pet?
Sign in to your existing ExpressVet account, or create a new account.
Select the item or item(s) you are requesting and add to your cart
Add your pet's information and your vet's information. If you are a returning customer, you will see your previous choices available or you can add as new.
Let us know if you want us to request a prescription from your veterinarian, or if you would like to mail in a prescription.
Complete your billing, shipping, and payment information at checkout to complete your order.
Do all compounded medications require a prescription?
Yes, all compounded medications require a prescription. Express Vet Pharmacy is happy to request a prescription order from your veterinarian, but all prescription orders must be accompanied by a patient-specific prescription from a licensed veterinarian before an order can be shipped out.
Where is Express Vet licensed to dispense veterinary prescription medications?
We are licensed in 38 states. Alaska (AK), Arizona (AZ), California (CA), Colorado (CO), Connecticut (CT), Delaware (DE), Florida (FL), Hawaii (HI), Illinois (IL), Iowa (IA), Kansas (KS), Kentucky (KY), Massachusetts (MA) ,Michigan (MI), Minnesota (MN), Missouri (MO), Montana (MT), Nebraska (NE), Nevada (NV), New Jersey (NJ), New Mexico (NM), New York (NY), North Dakota (ND), Ohio (OH), Oregon (OR), Pennsylvania (PA), Rhode Island (RI), South Dakota (SD), Tennessee (TN), Texas (TX), Utah (UT), Vermont (VT), Virginia (VA), Washington (WA), West Virginia (WV), and Wisconsin (WI)
Where does ExpressVet source the ingredients for compounding?
All ingredients for compounding are from FDA registered manufacturers and distributors.
How long does it take to process my prescription after the pharmacy receives it?
Once the pharmacy receives authorization to dispense from your veterinarian, compounded medications are prepared and shipped out within 1 to 2 business days.
Customer Reviews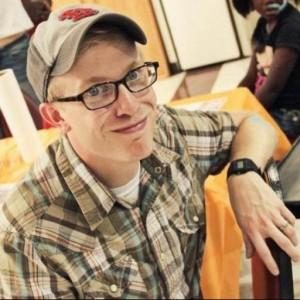 DW
12/08/2021
Danielle W.

United States
Recommended from a friend
My friend next door suggested I use these for my sick dog and they worked much faster than I anticipated!
Customer Reviews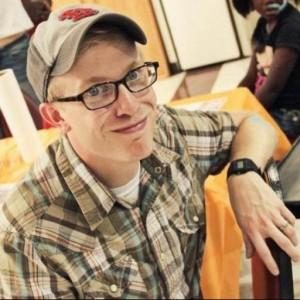 DW
12/08/2021
Danielle W.

United States
Recommended from a friend
My friend next door suggested I use these for my sick dog and they worked much faster than I anticipated!